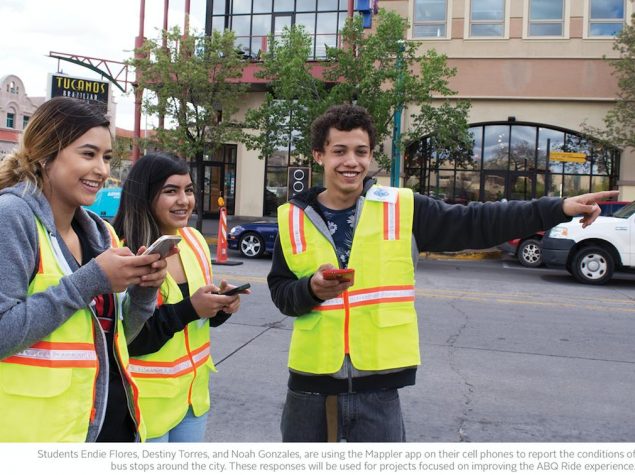 ART Ridership Survey – TOD Planning Initiative
Community Engagement / Planning
We worked closely with high school students from the Academy of Trades and Technologies to teach them behavioral observation skills, state-of-the-art GPS based surveying apps, and field
surveying methods. Students were deployed into station area with Americorps leaders and observed how people used bus stops, and determined issues and opportunities. From this work,
students proposed solutions for observed issues and deployed several interventions to test possible design solutions. These interventions were observed and modified based on field observations. Students then made recommendations to be incorporated into future transit stops.